Get Well Messages
When you know someone who is feeling under the weather, cheer them up with an extra special get well wish. We have "get well" wishes that will brighten anyone's day. Pick someone up when they are feeling blue with just the right wishes, sayings, and messages that are sure to put a smile back on their face.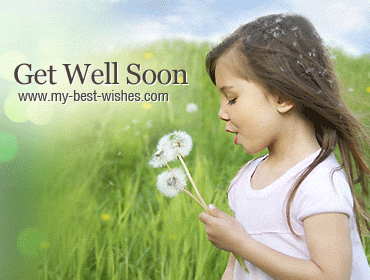 List Of Get Well Messages
I hope each new day brings you closer to a full and speedy recovery.
I hate to see you feeling blue so here is my get well wish to you.
I heard you were feeling unwell. Here is to wishing you a speedy recovery.
Sending sunshine to brighten your day. Get well soon my dearest friend.
I hope you find fast healing with each and every day my sweet friend.
I look forward to your full recovery so we can get together again soon.
I hate that you are feeling unwell. Wishing you a full and fast recovery.
I heard that you were feeling sick. Hoping you find strength with each new day.
Thoughtful prayers sent your way that you will soon feel better again.
Wishing you a fast, easy recovery and perhaps some bright cheeriness as I send love your way.
Work just isn't the same without you. Please get well soon so we can see you again.
I am praying that you experience a speedy recovery. I miss seeing you here at work.
Praying that you get well soon and experience the joys of being healthy again.
When you are feeling unwell, my heart feels sad. I hope you get well soon.
When you are sick I miss the fun and laughter. Get well soon.
I miss your laughter and your vibrancy. Wishing you a fast recovery.
I hope this note finds you happy and healthy again very soon my dear friend.
Rest well so that you may heal and find health again in no time.
Fair warning, laughter may be the best remedy when you are feeling under the weather.
You are in my thoughts and prayers during your time of recovery.
Although you are feeling unwell, I know you will be back on your feet again soon.
Drink plenty of fluid and get lots of rest so you can recover soon.
I hope that you are getting plenty of rest so you can recover from feeling unwell.
It is with warmest wishes that I hope you get well soon my friend.
I hope each day brings you renewed strength and that much closer to recovery.
Custom Search